Maximum Productivity & Performance
Heimatec offers the widest range of Live Tools in the industry.

With over 40,000 designs in our database, our engineers have developed and refined solutions for the most demanding and unique applications. We offer the highest quality gears which are ground and lapped in sets to allow for efficient torque transmission and minimal backlash. Heimatec Live Tools also feature our patented
u-tec changing system
and heavy duty bearing throughout our product lines. Available with external or internal coolant supply.
Heimatec offers the widest range, highest performance and most durable Live Tools
Higher productivity and long tool life is based on a simple premise. We engineer and manufacture high performance durable Live Tools with greater spindle rigidity for incredible power and precision.
Rugged and Compact Design
The Highest Torque Output
The Highest Performance, Most Durable Live Tools
Greater Spindle Rigidity
Incredible Power and Precision
Tools for any Application
Speed Increasers:
Ratios up to 1:4 with 24,000 rpm capabilities. Gear reducer/torque increasers also available.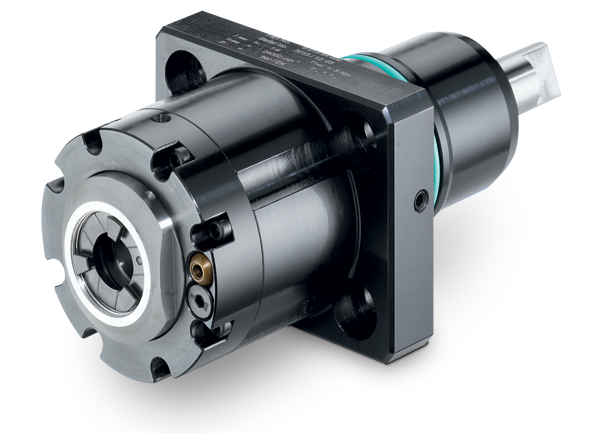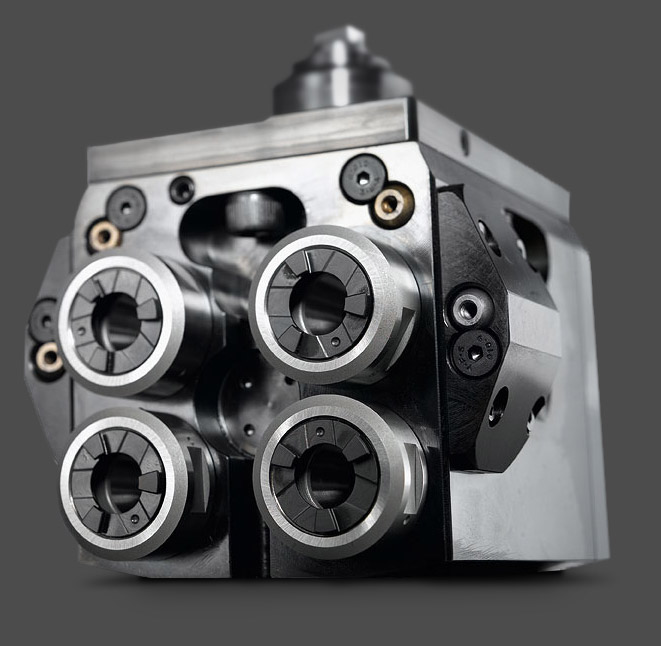 Multi-Spindle Tools
Standard and custom configurations available with and without internal coolant capabilities.
Coolant-thru
High pressure internal coolant capabilities up to 2000 psi
ER Collet
Weldon
Arbors
heimatec Capto
HSK
CAT/SK/BT
easy-quick HT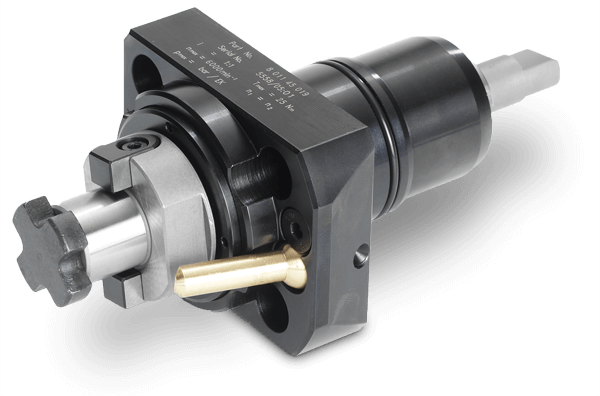 Bearing Systems
Heimatec's combination bearing technology offers maximum performance, stability and rigidity.
Bearings are standard high precision spindle bearings, ABEC 7 (P4), with optional Timken bearings with ABEC 5 (P5). All bearing seats in our live tools are precision manufactured for the greatest output and alignment accuracy. Custom bearing systems available upon request.
Gear Systems
Heimatec uses gears made from high resistance gear steel, specially hardened, ground and lapped in sets to provide optimum contact, which allows for smooth transmission and minimal blacklash.
Drive Systems:
Spline
Bevel Gear
Special Couplings
TOEM
Tang…and more